JobBoard- Nextjs Job Board Template
JobBoard- Nextjs Job Board Template
Tech Stack- Next.js, Typescript, Tailwind CSS, DaisyUI and Turborepo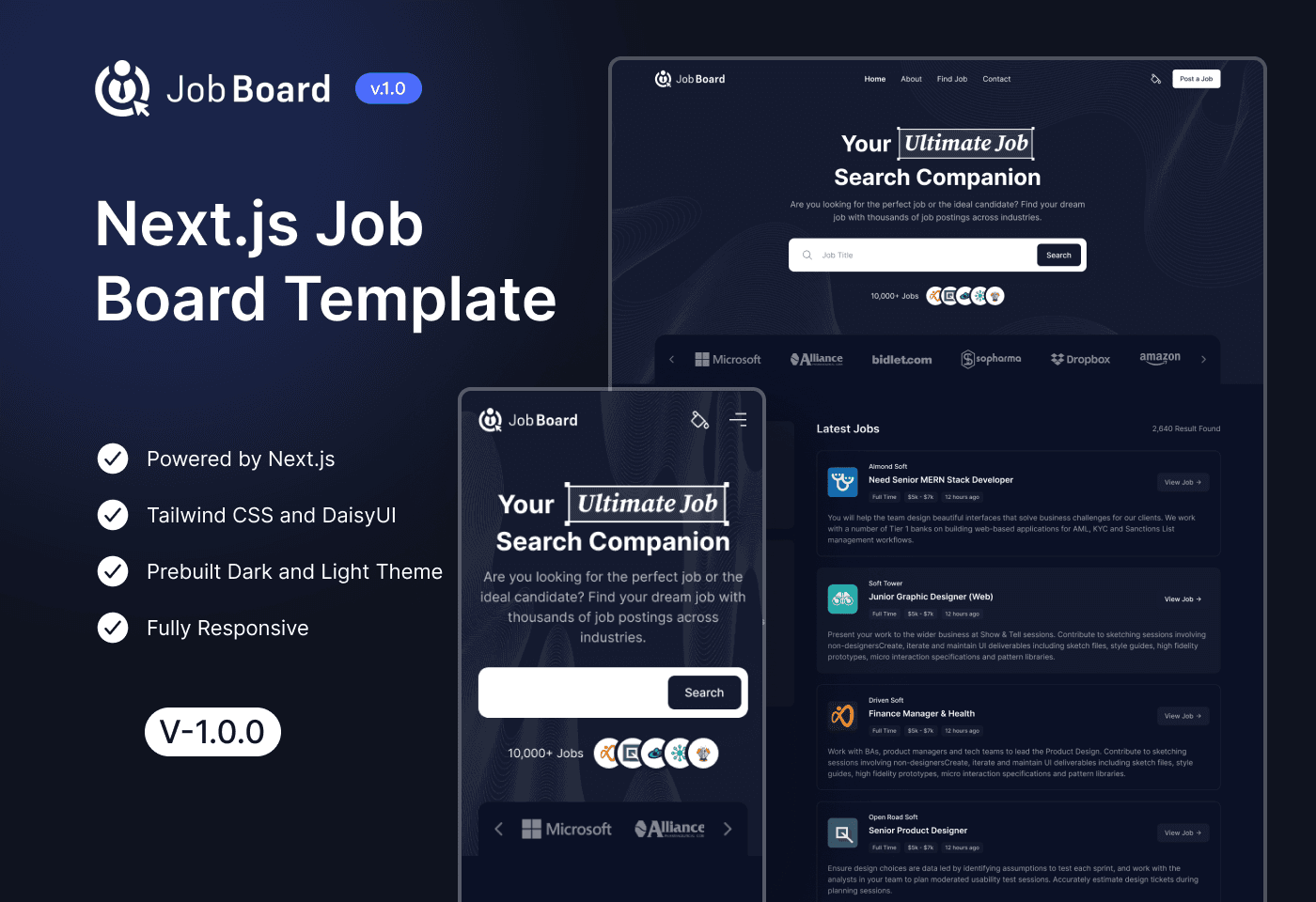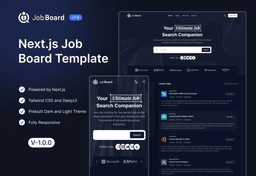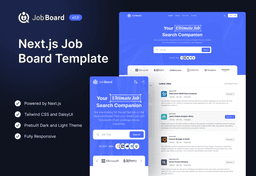 60% Off Ends 01:06:28:17
HTML/Tailwind File Included
Next.js Static Version Included
Category
Next.js Templates
Table of Content
Nextjs Job Board Template
Introduction:
Nextjs Job Board Template built using Next.js, Tailwind CSS, and TypeScript. This template features a mono repo/turbo repo setup, allowing for efficient and flexible development.
Dark and Light Theme
The template offers a choice between dark and light themes, allowing you to easily customize the appearance of your website. It also fully supports DauisyUI, enabling seamless integration and enhanced design options.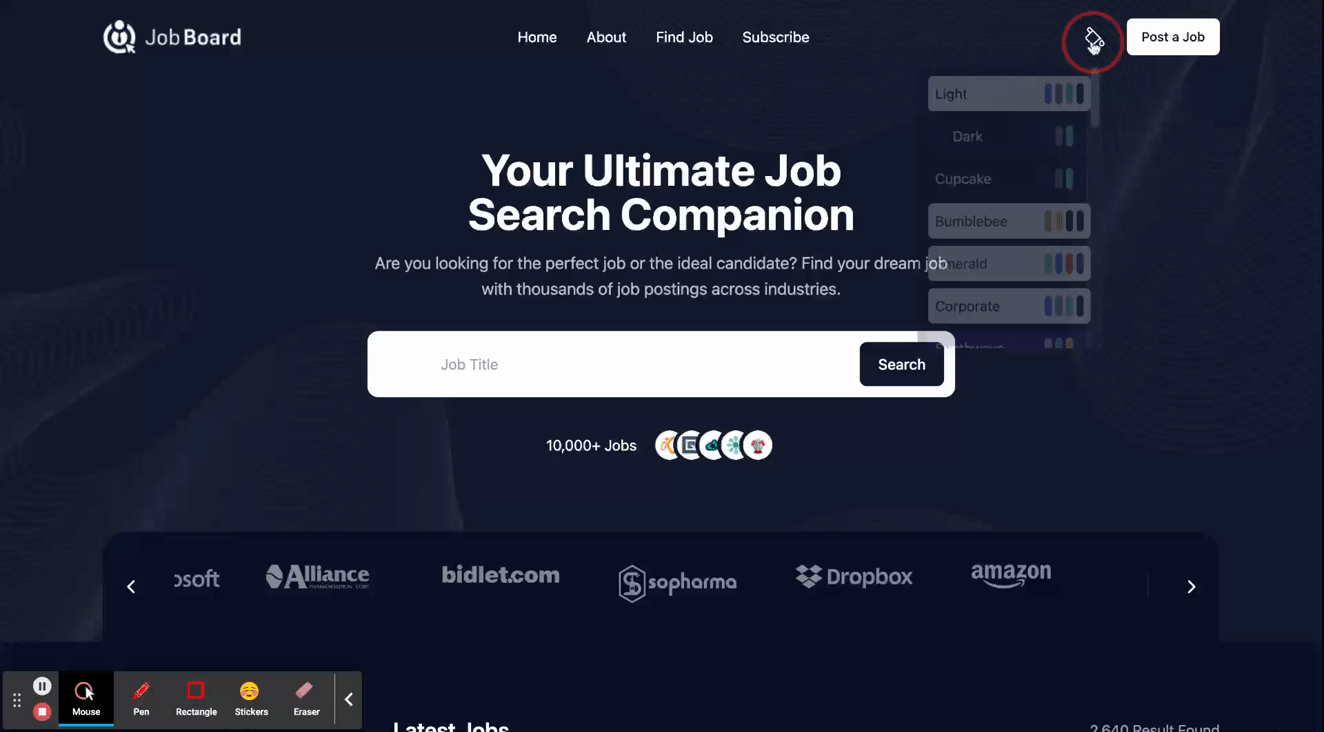 60% Off Ends 01:06:28:17
HTML/Tailwind File Included
Next.js Static Version Included
Category
Next.js Templates